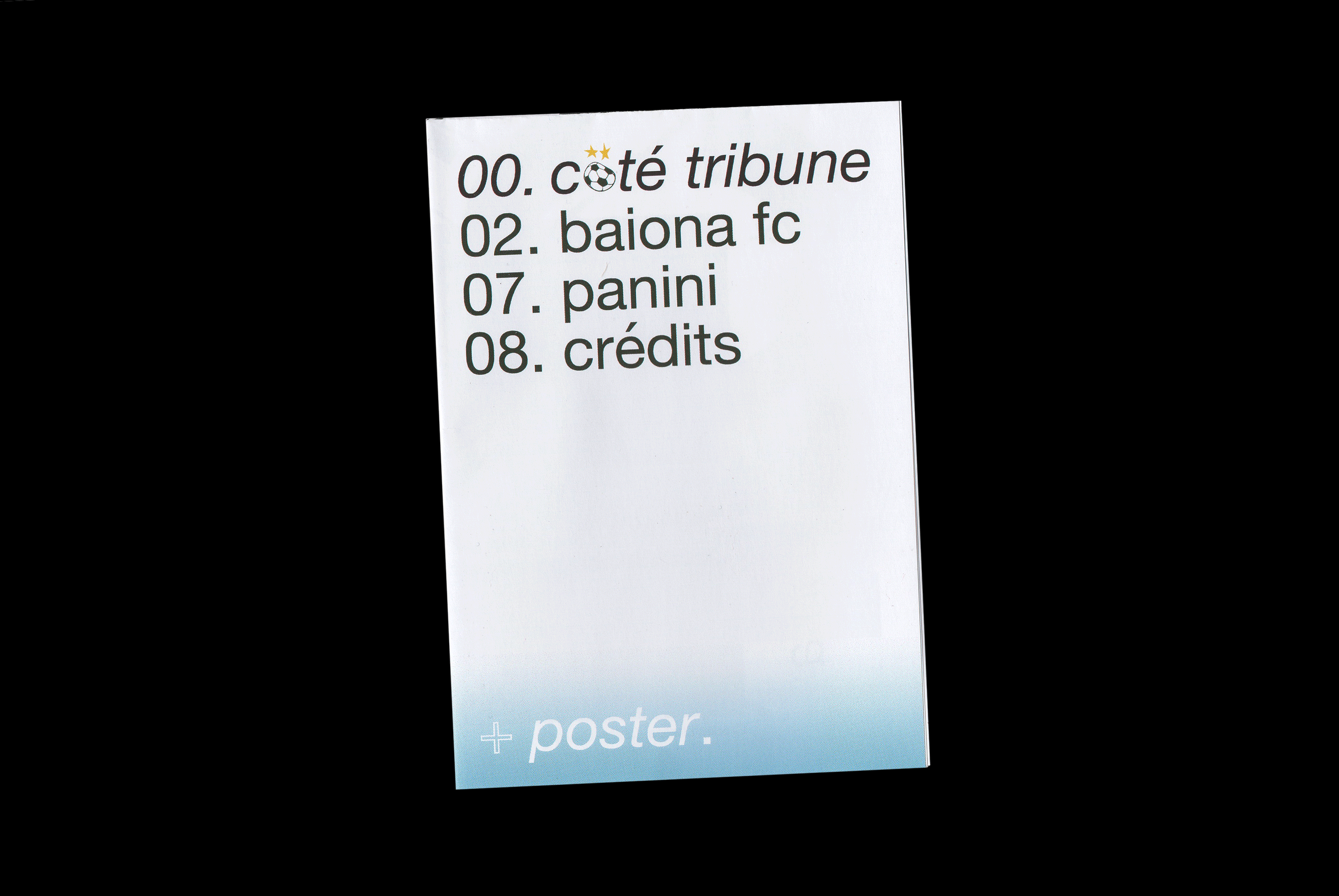 Baiona Football Club
Art direction. Editorial design. 2019
Bien qu'il ne se soit jamais rendu à aucun de leurs matchs, Johan Cruyff aurait pu trouver dans l'histoire du Baiona Football Club l'illustration de ses mots, car si la réussite qualifie à merveille l'actualité de cette équipe de football amateur, elle est au départ initiée par une envie commune, celle de se réunir.
Lumière sur le BFC, un club qui en a sous le cycliste.
-
Although he has never been to any of their matches, Johan Cruyff could have found in the history of the Baiona Football Club the illustration of his words, because if the success qualifies perfectly the news of this football team amateur, it is initially initiated by a common desire, that of meeting.
Light on the BFC, a club that has under the cyclist.
Fanzine - Côté tribune
10.5 x 14.8cm - A3 plié - ./200ex
& Poster "Côté tribune"
& Panini "Steve Labattue"